9.3.2 Choosing set-up options for an MS HTML Help project
When you select MS HTML Help as the output type for a new project, the Set Up dialog shown in Figure 9-1 opens. Table 9-1 shows the corresponding settings in the configuration file. You must edit the configuration file to specify additional options.
§3.4 Choosing project set-up options
Figure 9-1 Set Up MS HTML Help Project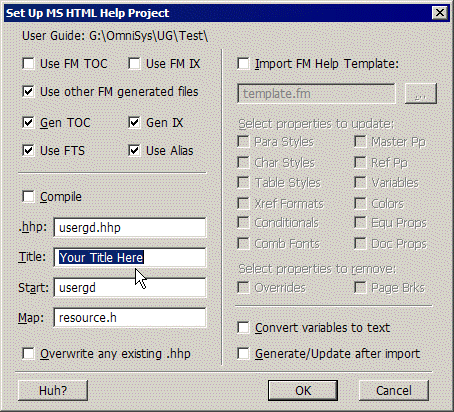 Table 9-1 HTML Help set-up options and configuration settings
* The default is Body for FrameMaker books, Full for single document files.
---
> 9 Generating Microsoft HTML Help > 9.3 Setting up an HTML Help project > 9.3.2 Choosing set-up options for an MS HTML Help project